Cambridge Examnination(PET / FCE)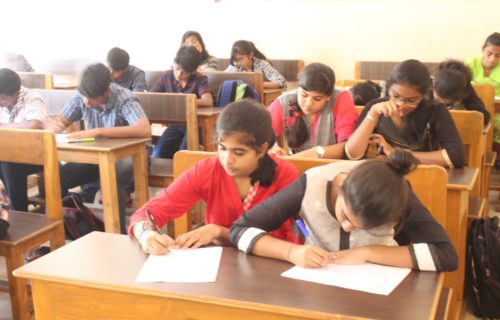 There are a number of reasons that can be put forth to substantiate the need for learning English more as a language than as a subject. Its wide reach globally and easy access to various fields be it science, research, business, communication, tourism, education, health, entertainment......list is an inexhaustible one, can never be overlooked. TVIS has committed itself to cater its students with the best in English Language training through its Cambridge English Programme. Children are trained at various levels depending on their knowledge level in English in all four components of English; Reading, Writing, Listening and Speaking.
Augmented with suitable audio-visual resources provided by Cambridge English Assessment, London, children are trained right from the Young Learners English (Basic levels like STARTERS, MOVERS and FLYERS), gradually moving on to the intermediate and higher levels of Key English Test (KET), Preliminary English Test (PET), First Certificate in English(FCE) and Certificate in Advanced English (CAE). Students appear for the main exam conducted by the Cambridge English Assessment, London. Students receive certificates from Cambridge English Assessment with their global score mentioned which is accepted worldwide and helpful in continuing higher studies abroad or clinching the best job opportunities!